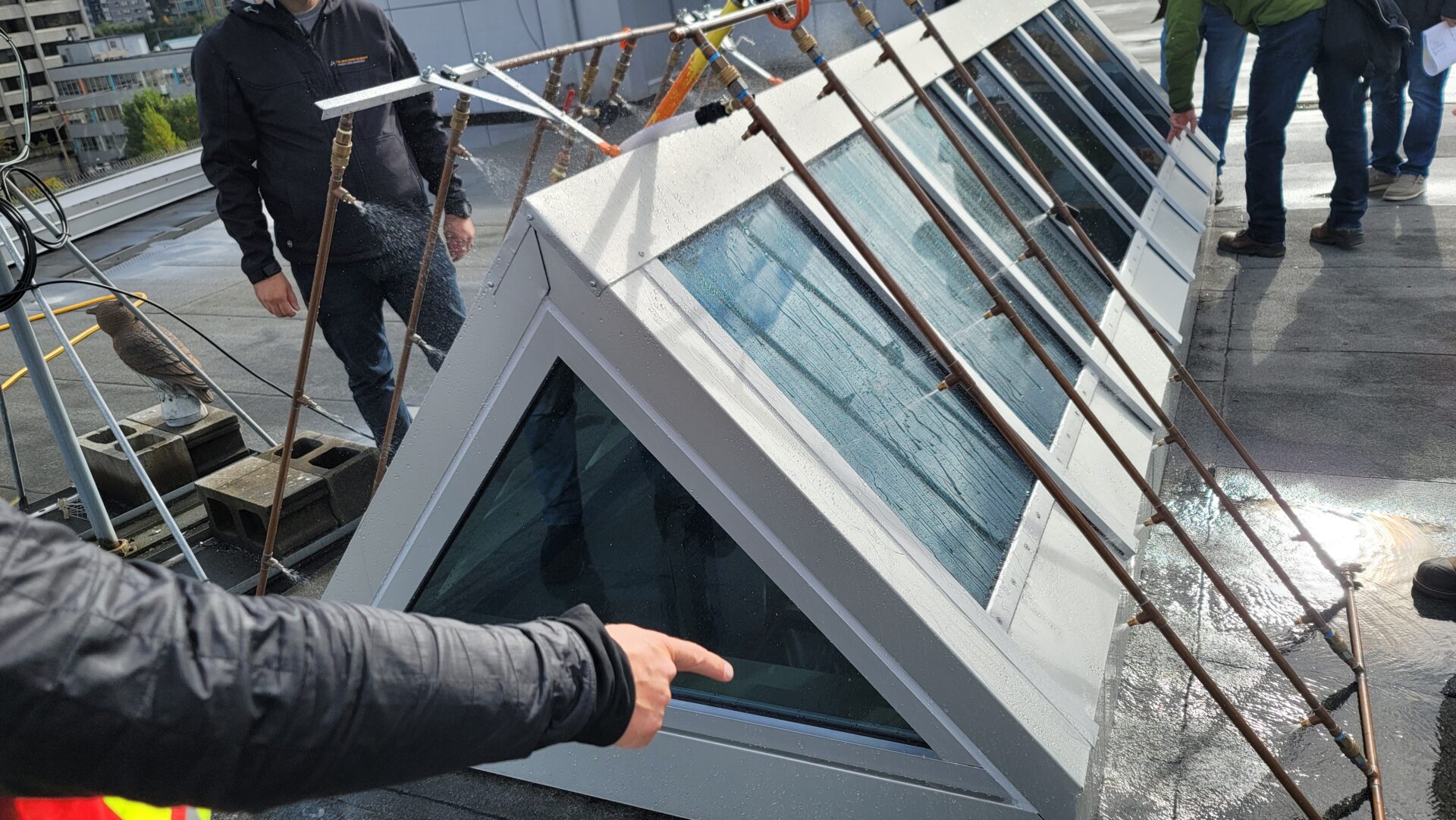 A Healthy Dose of Ingenuity Enhances a Highly Specialized Water Test!
When the situation arises, some unique measures may be needed to ensure your new water testing components perform as they should.
This elevated test chamber was constructed at College Place on West 8th Avenue in Vancouver so BCBS could assess and test the performance of this new skylight system.  The test was successful with some creative help from PR Pomeroy and our own technical testing team!