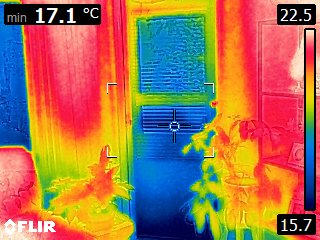 ADVANCES IN SCIENCE AND PHOTOGRAPHY HELP BCBS FIGHT PESKY CONDENSATION!
Have you been noticing condensation on both your windows and along the window frames?  A lot of us don't really understand what causes this, but we've all heard that it's not a desirable situation.  In a nutshell, warm temperatures and moist air (high humidity) inside, coming into contact, for instance, with a window that has cooler temperatures on the outside, causes condensation.  The problem is that condensation is basically water, and we know that water left to pool and seep inside your home causes damage, so reducing the humidity is key.
Here are some helpful tips to avoid moisture build-up:
Regularly clean any condensation from window surfaces and sill track.
Always use the kitchen exhaust fan when boiling water or with any cooking activities that produce moisture.
Always run the bathroom exhaust fan at high speed during and after using the shower or bath.
Regularly open windows or doors for natural ventilation.
Avoid excess plant growth within your home. Plants contribute a notable amount of moisture into the interior environment.
BC Building Science regularly conducts moisture reading tests on both new and older buildings to determine moisture levels.  Using a thermal imaging camera that detects differences in temperature, and the resulting patterns, our specialists can determine where moisture is hiding.  Have a look at these colourful images and you'll clearly see how they enable us to locate harmful moisture more readily!