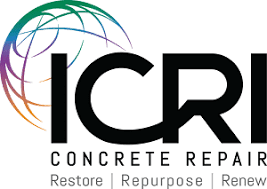 BCBS TAKES ON CONCRETE!
BC Building Science employees take great pride in keeping their knowledge current and are strongly encouraged to attend industry courses, seminars, and various pertinent events.  Programming includes valuable information about new technology, products, procedures, and evolving safety measures.  Recently, some of our team attended the 2023 ICRI Spring Convention in Vancouver.  The International Concrete Repair Institute (ICRI) has been in existence since 1988 when their first formal meeting in Naperville, Illinois took place and was attended by 66 concrete repair specialists.
Fast forward 35 years and the organization is not only going strong, but has grown tremendously.  Their statement of purpose is:
To improve the quality of concrete restoration, repair, and protection through education of, and communication among, the members and those who use its services.
Our specialists who took part in the Concrete Tower Repair seminar found it particularly interesting and engaged in a lively conversation about it during our recent staff meeting.  BC Building Science looks forward to many more beneficial growth opportunities like this one!
For more information about ICRI, please visit their website here.