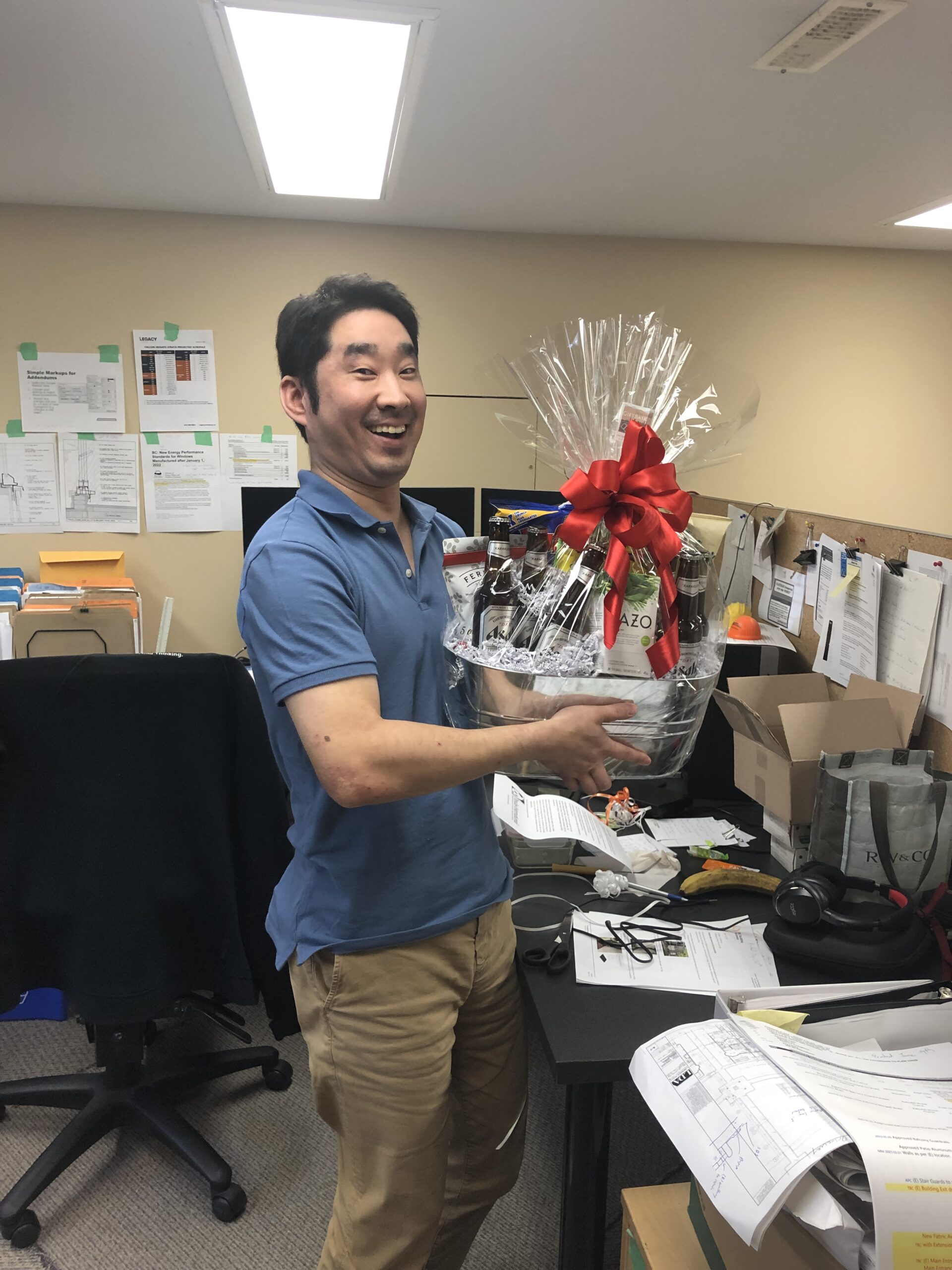 HAPPY 15th ANNIVERSARY, ED!
BC Building Science takes great pleasure in extending our happiest anniversary wishes to Ed, one of our longest standing employees.  In order to show our appreciation, BCBS picked out a few things that we thought Ed would particularly enjoy, such as a fun gift basket containing some of his favourite treats.  In addition, an official adoption certificate for a Giant Panda, and a few other panda-themed curiosities, were prominently displayed for Ed on his desk!  Have you ever seen a desk blotter featuring a banana-wielding panda?!
Lower Photo by Peter Burdon on Unsplash.