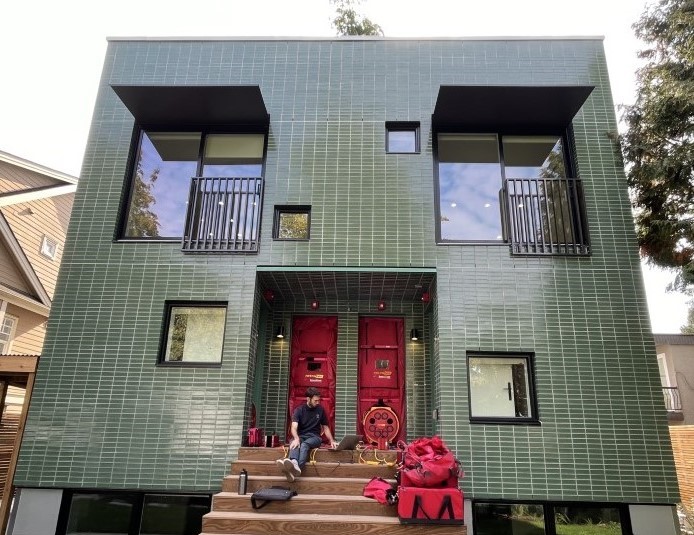 NEW PROVINCIAL ENERGY REQUIREMENTS GIVE AIRTIGHTNESS TESTING AN EFFICIENCY UPDATE
The BC Building Code has established new guidelines for airtightness testing which include review during construction as well as at occupancy.
A mid-construction airtightness test assesses the performance of the air barrier and can detect discontinuities in its installation.  Testing upon completion ensures that the whole system is working efficiently and is up to code.  These new measures spell long term wins for both future occupants and the environment!