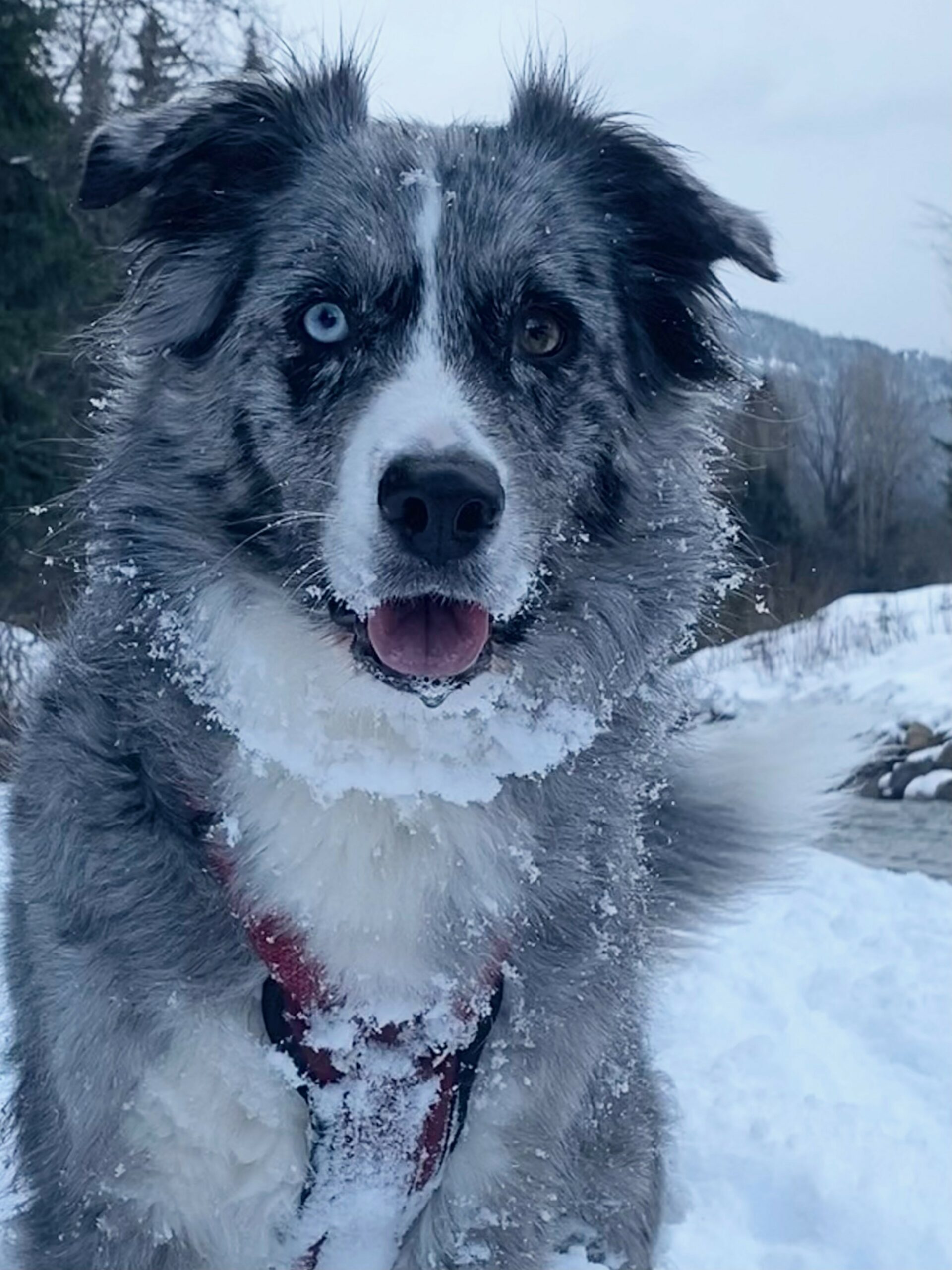 PRESENTING THE DOGS OF BC BUILDING SCIENCE!
We feel very fortunate to have such a terrific team here at BCBS – and that doesn't apply only to the humans!  Behind, beside, and under the desk of many of our employees, you will find a faithful canine whose presence consistently brightens the atmosphere of our dog friendly office.
Snowy Miska (shown above on a coffee break) would like to introduce her friends…
Meet Levi, Bailey, and Sula, all helping to get the job done!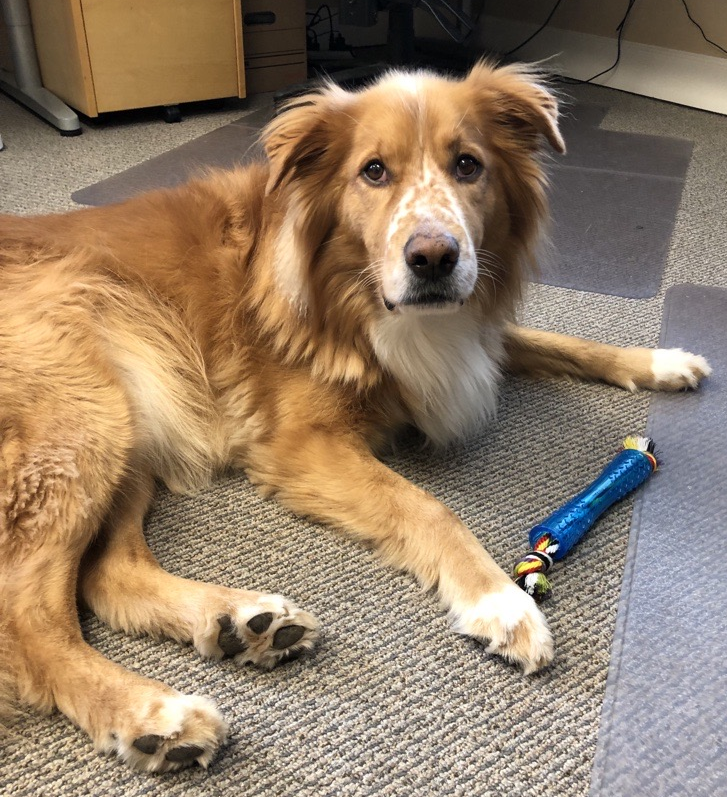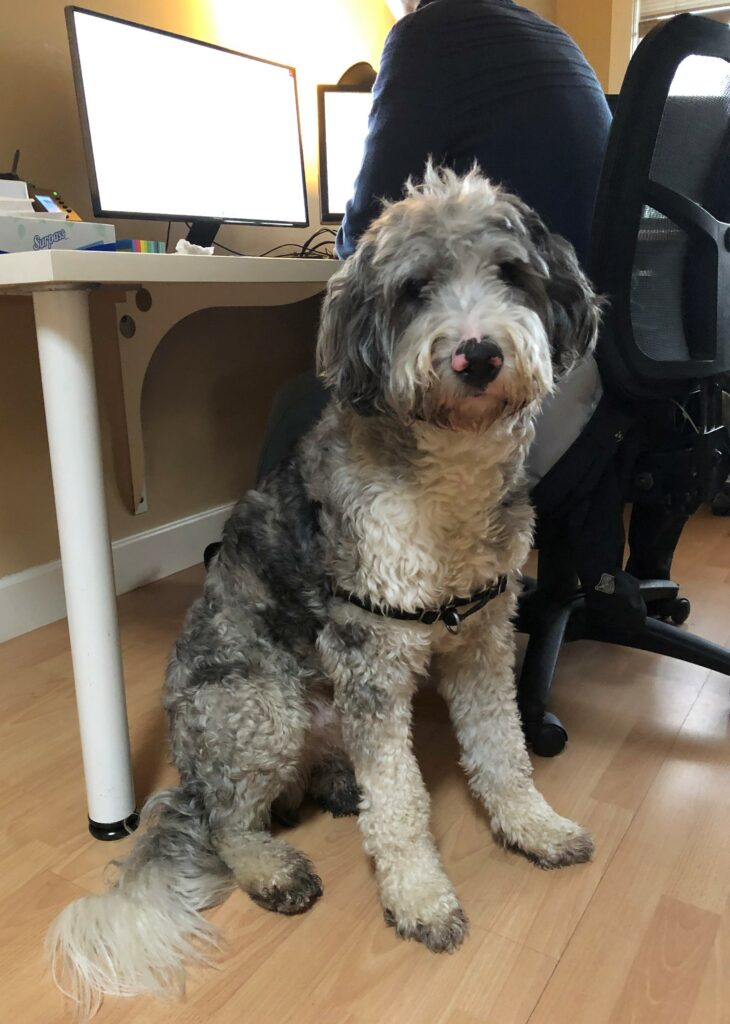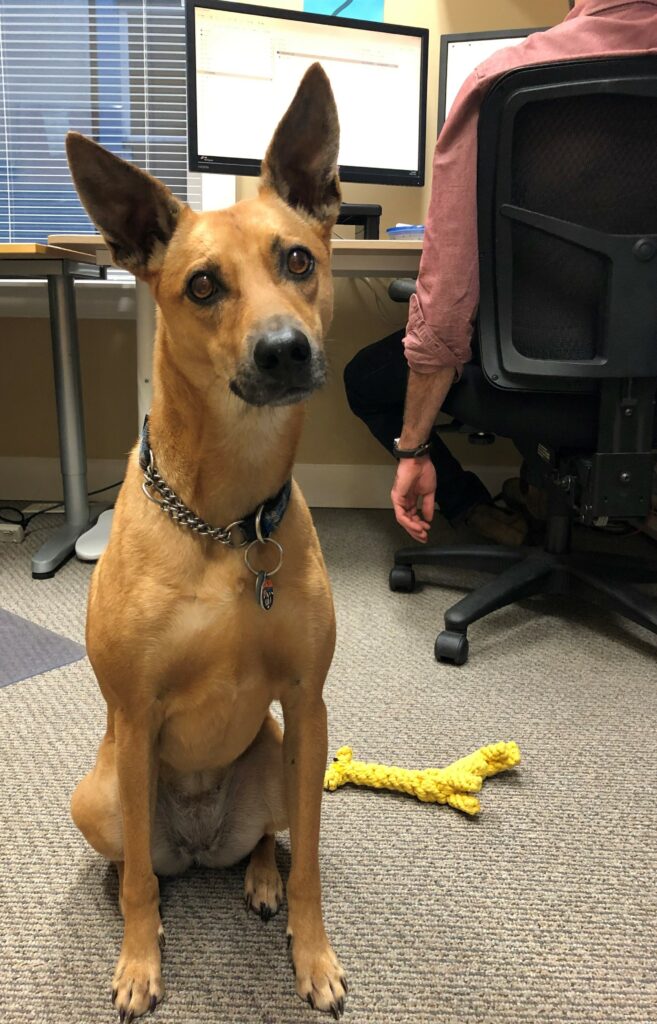 Oscar waits patiently for his lunch break while Bowser guards the contents of the just delivered gift box…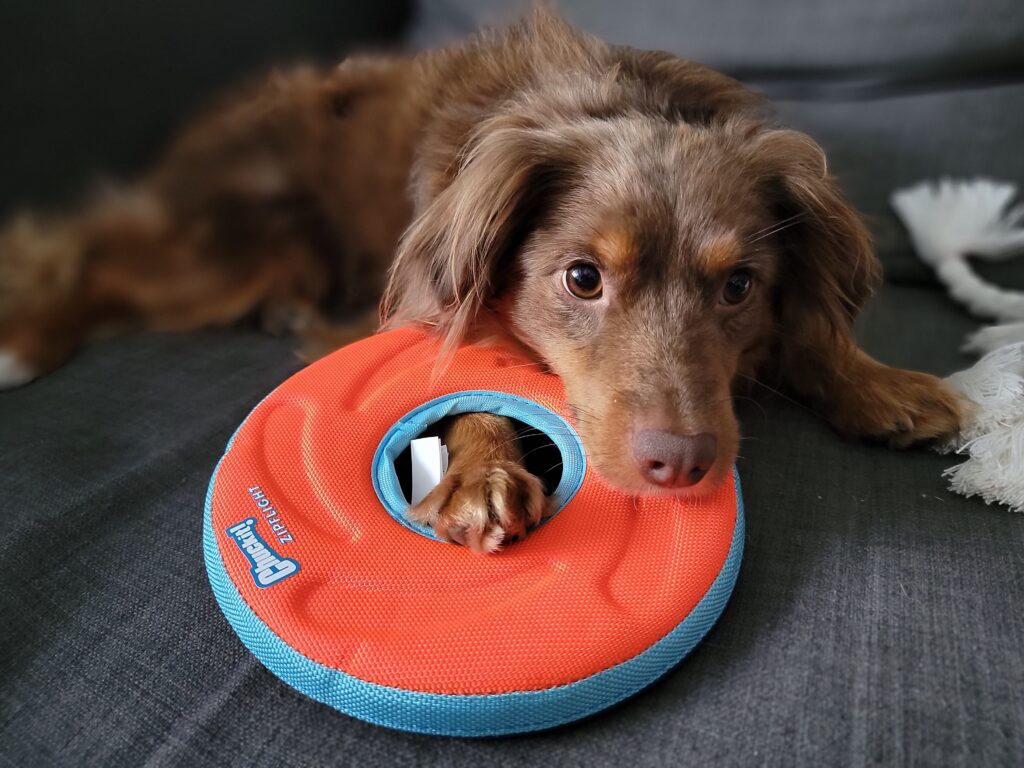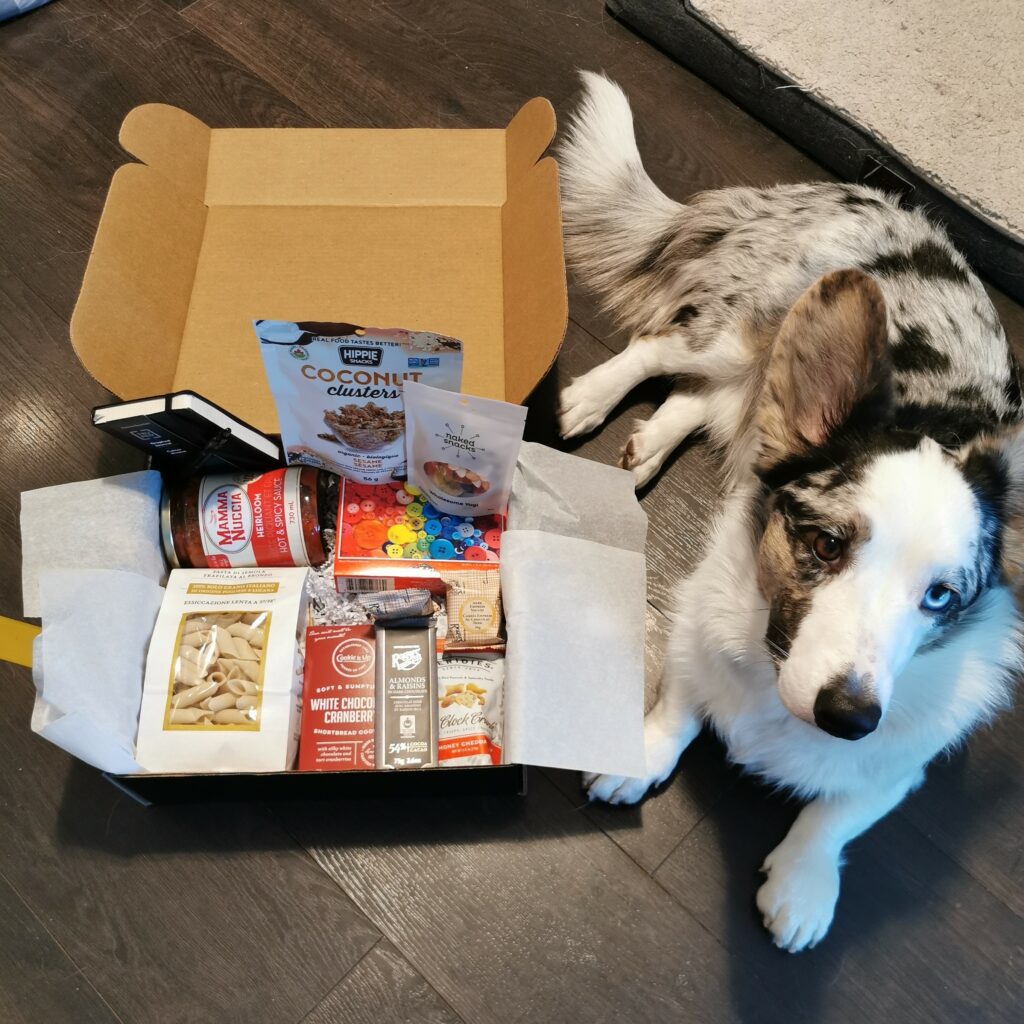 And Charlie has been put in charge of the costumes 🙂  These are all important roles and we really appreciate their dogged efforts!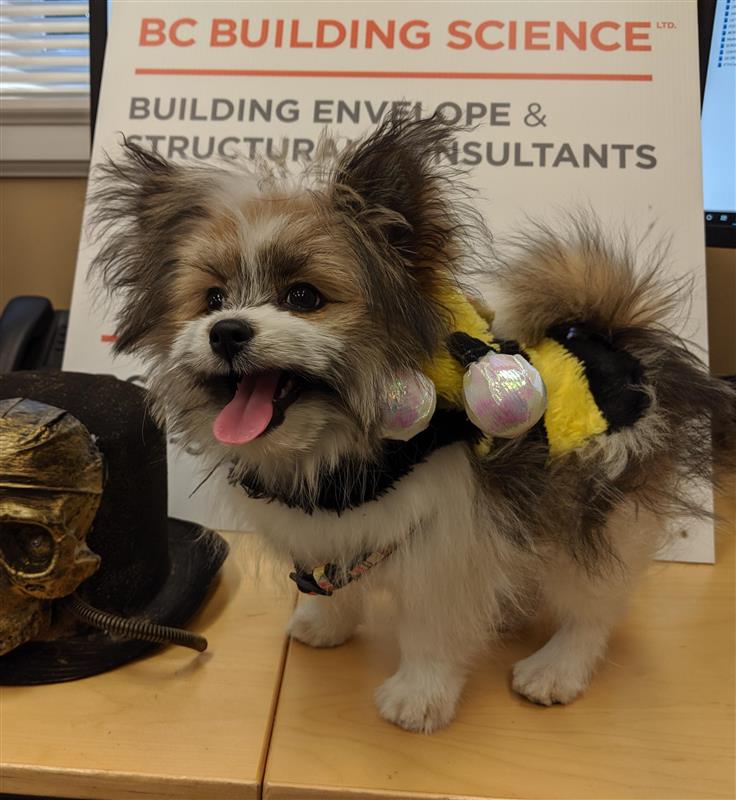 After putting in a hard day's work, everyone collects their human and heads home for some well deserved rest.  We look forward to seeing you back in the office soon!
Hey, wait for us!